The Perfect hairstyle for your wedding day!
Choosing the perfect wedding hairstyle for your wedding day can be very overwhelming, how do you narrow it down to just one look? The right hairstyle should not only be special, but seamlessly fit with your makeup, jewelry, dress and of course, your wedding theme. From traditional to boho, we've narrowed down the best hairstyles to go with your wedding theme!
Traditional: Chignon
The classic chignon perfectly complements a traditional wedding. Sleek and chic, this timeless hairstyle won't have you looking back at pictures years from now wondering what you were thinking. Even better, it looks equally great with or without a veil and goes with any wedding dress. Wear the bun low at the nape of your neck if your dress has a plunging back or higher up if your gown has a halter neckline. If you want a messier look, ask your hairstylist to loosen a few wisps to frame your face.
Boho Chic
There are many variations to this style, but wearing it long, loose, and free flowing over your shoulder embodies the best of the bohemian free spirit. Ask us to create a slightly undone look that's still refined.

Vintage: Hollywood Curls
If you're taking a step into the past for your wedding, don't let that stop with your hair. Take some inspiration from Hollywood starlets of the 40s to get shiny, vintage waves for the big day. Stunning and glamorous, this look never really went out of and is a special alternative to your everyday curls. Plus, it works for any hair length, whether you're rocking a bob or long locks. Make it clear to your hairstylist that you want your tresses to be reminiscent of the 1940s.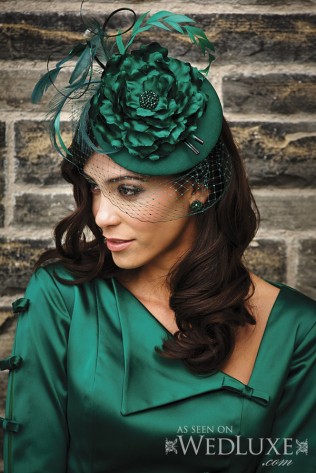 Glam: Side Swept Curls
Glossy on one side and voluminous on the other, side swept curls are perfect for brides who wear their hair down daily, but want a more formal, glammed up version for their wedding day. While different, this simple and elegant look isn't as far out of your comfort zone as an updo would be, creating the perfect compromise. This hairstyle also looks beautiful done in waves or gathered into a side pony. It's also a great way to show off a dress with a killer back.
Beach: Tousled Waves
Casual, tousled waves are ideal for a laid-back affair. Like the beach, this carefree look is relaxed, and in tune with a ceremony's light atmosphere. While this is far from elaborate and best slightly messy with texture.